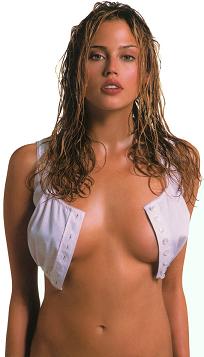 I was talking about who my go-to-girls were for when I'm alone (or thinking about someone else…see post below.) Celebrity-wise, Scarlett J. comes into the picture. Also Estella Warren, hot Canadian. But there's also exes and various ladies you meet along the way. What's yours?
One Response to "Self Sex Go To"
Brendon S Says:
June 14th, 2008 at 1:11 am

Maybe this is totally off topic but I never had a celeb crush until I saw the New Pornographers a year or so ago. I swear Kathryn Calder having as much fun as she seemed to really impressed me. That really seems to be the thing for celebs, have fun at what you're doing. I've never seen someone have such a good time playing a show as the two times I've seen her play. Hopefully she'll have just as good a time at Virgin Fest!!

Josh says: Were you at the X Session? I got the same vibe. Really genuinely nice person, and pretty too!
Leave a Reply